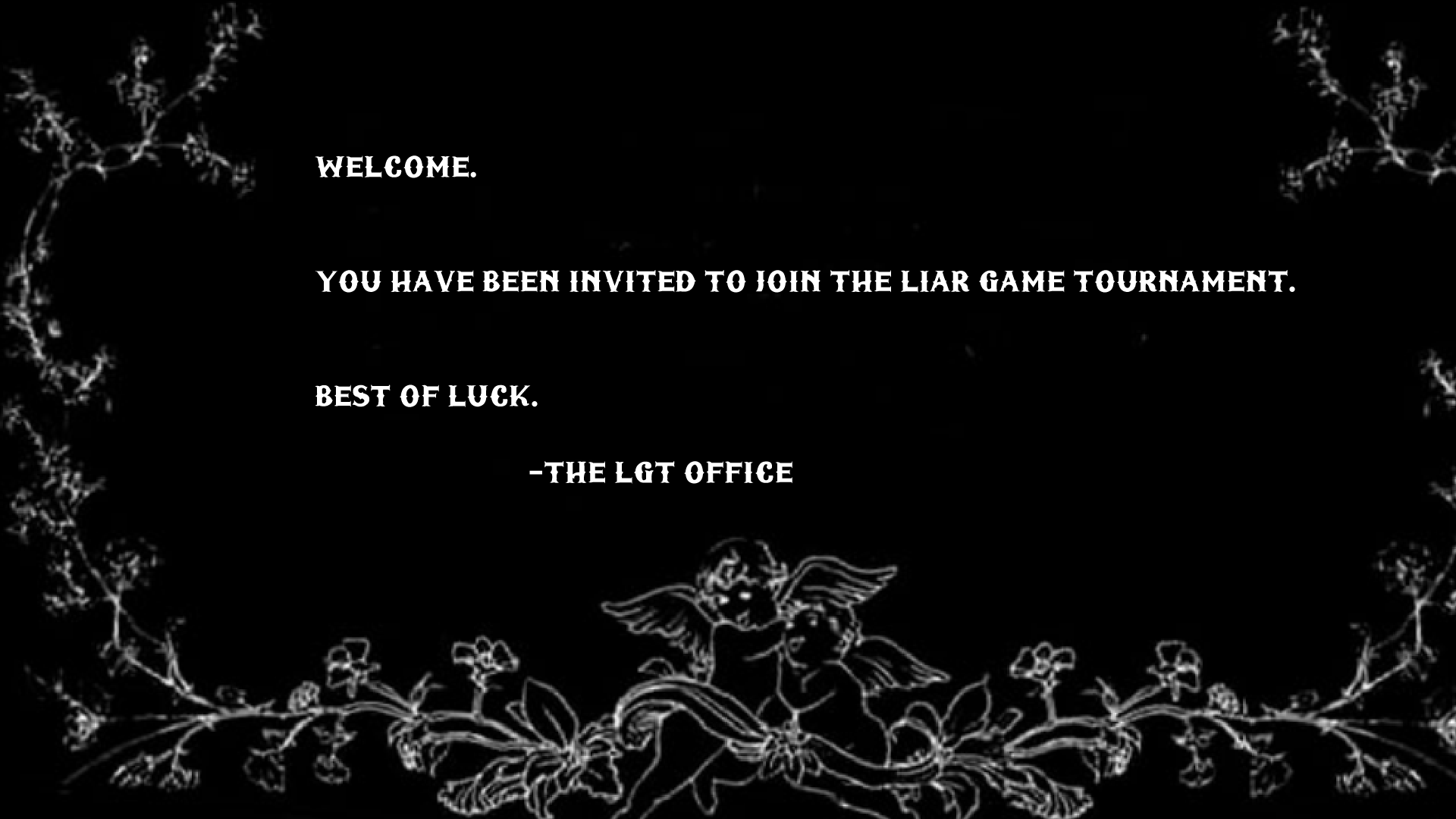 Welcome to The L/G [WIP]
A downloadable Interactive Fiction for Windows
MC lived a very normal life until she quite literally ran into one of the most known players of the Liar Game. Forced to take on an 'invitation' that she has no clue about, she soon enters the world of lies.

Welcome to the L/G (or Welcome to the Liar Game) is a visual novel/ interactive fiction story created for Movie Game Jam. The movie that inspiration came from is The Liar Game: Final Stage.
*Will be remade in the future.
Install instructions
Use the itch app or
You'll need to extract the files, and open the Welcome_to_the_l_g application.